1845: Thomas Lock
Object number: 2006.0086.0001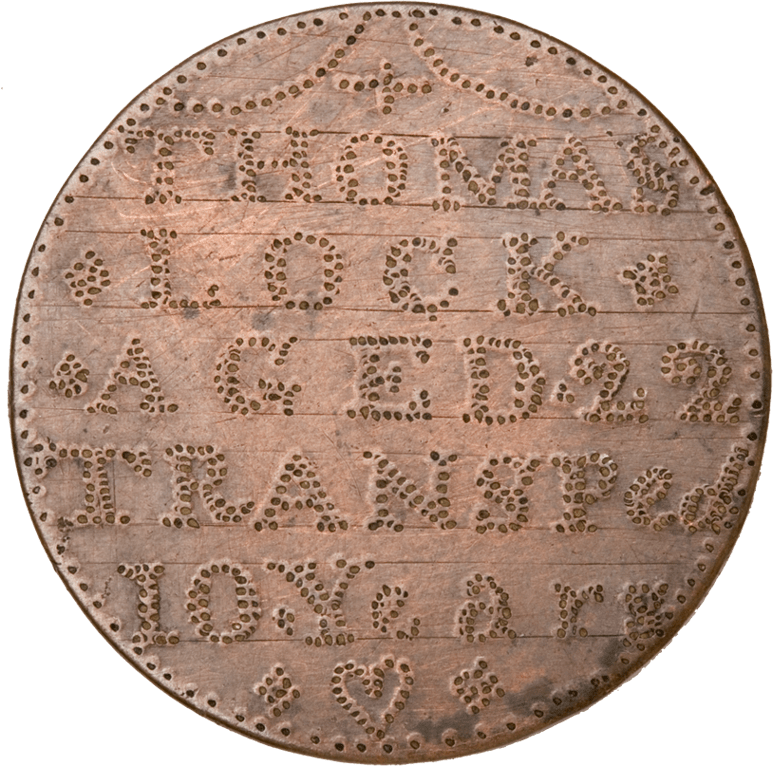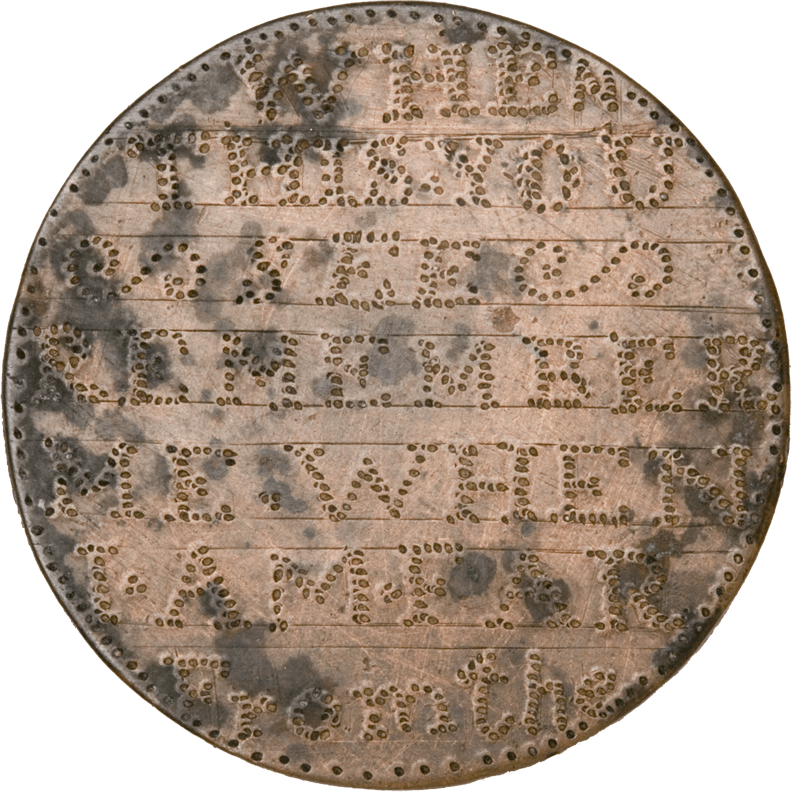 1845: Thomas Lock
Object number: 2006.0086.0001
Thomas Lock, 22, groom, was convicted at the Norwich Quarter Sessions in 1845 for highway robbery and stealing. He was sentenced to 10 years' transportation. He sailed for Van Diemen's Land (Tasmania) on the Marion on 7 June 1845. Lock constantly broke the conditions of his sentence, which resulted in his receiving various lashes and time in solitary confinement. In 1847, Lock stole two ewes, for which he was sentenced to life at Norfolk Island. By September 1852, Lock had been sent to Port Arthur. In 1855 he received his ticket of leave. This was revoked in May 1856 and then reissued in September 1856. He finally received a conditional pardon on 2 February 1858.
Diameter: 35mm, thickness: 2mm
Front:
Token engraved with a stippled border, decorative diamond shapes, a cross (at top) and a heart (at bottom), and five lines of stippled text:
THOMAS
LOCK
AGED . 22
TRANSPed
10 Years
Back:
Token engraved with a stippled border and seven lines of stippled text:
WHEN
THIS . YOU
~ SEE ~
REMEMBER
ME . WHEN
I . AM . FAR
From the
More tokens to discover
Thank you for your comment. You may need to reload the page to see your comment.
Return to top