1828: Abraham Lawley Ann Pembutton
Object number: 2006.0086.0003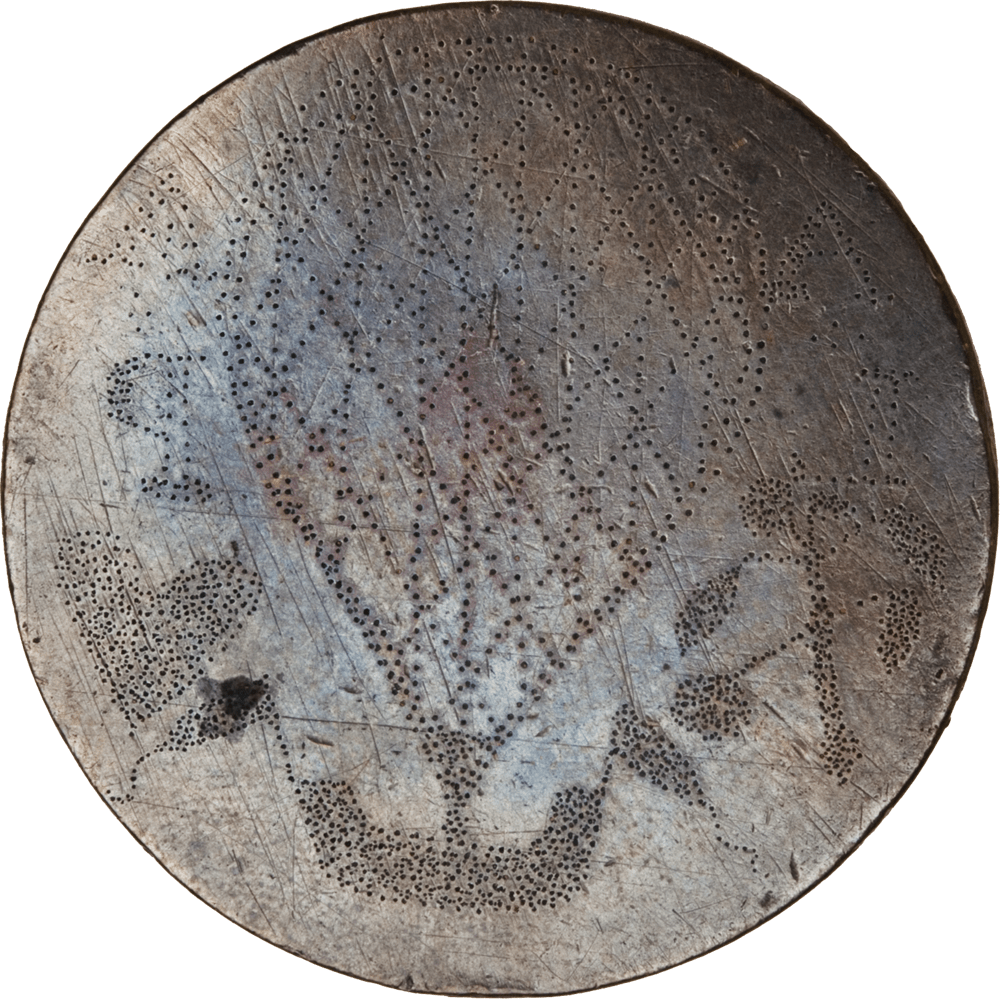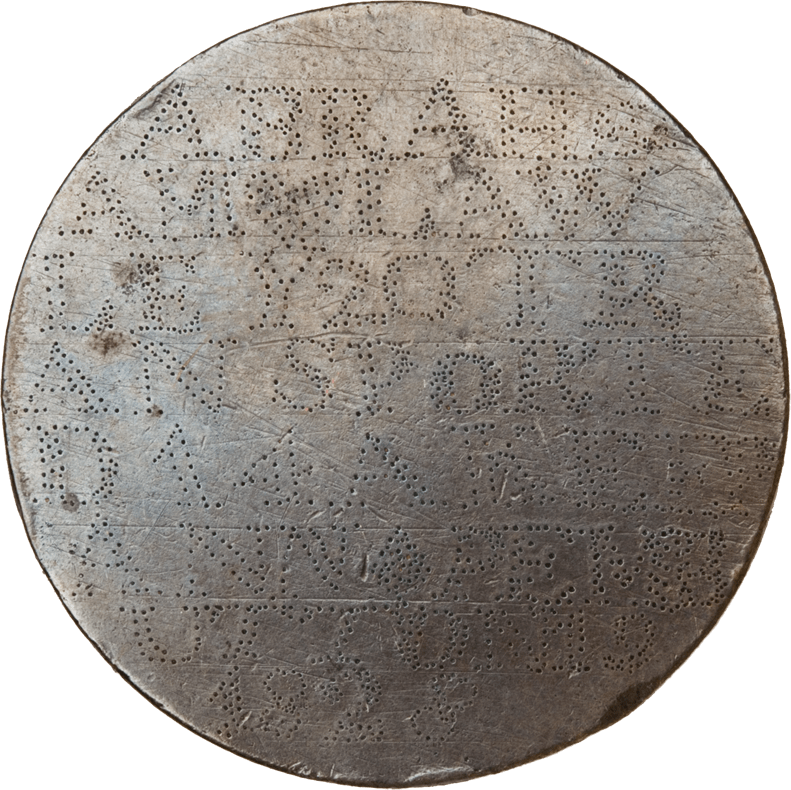 1828: Abraham Lawley Ann Pembutton
Object number: 2006.0086.0003
Abraham Lawley, 20, polisher, was convicted at the Warwick Quarter Sessions on 13 October 1828 for stealing a handkerchief. He was sentenced to 14 years' transportation. He had already served two years in prison for a previous conviction. He sailed for New South Wales on the Layton on 17 June 1829. On arrival in the colony, Lawley was assigned to W Shelly in Parramatta and later received his ticket of leave. He was recorded in the 1841 census as living in Goulburn, and later ran an inn at Araluen, near Braidwood. He was listed for insolvency and last recorded at Port Macquarie in 1871 where he was on trial for four counts of larceny.
Diameter: 35mm, thickness: 2mm
Front:
Token engraved with the stippled decorative image of a balloon shape with a gondola with flags on either side. On the left are stippled leaf designs and on the right is a heart. On each side of the balloon is a set of initials:
A A
L P
Back:
Token engraved with eight lines of stippled text, embellished with heart and diamond symbols:
ABRAHA
AM LAW
LEY 20 TR
AN SPORTE
D 14 A KEE[P]
ANN PEMB
UTTON 12
1828
More tokens to discover
Thank you for your comment. You may need to reload the page to see your comment.
Return to top