1817: George Morris Susan Morris
Object number: 2008.0039.0023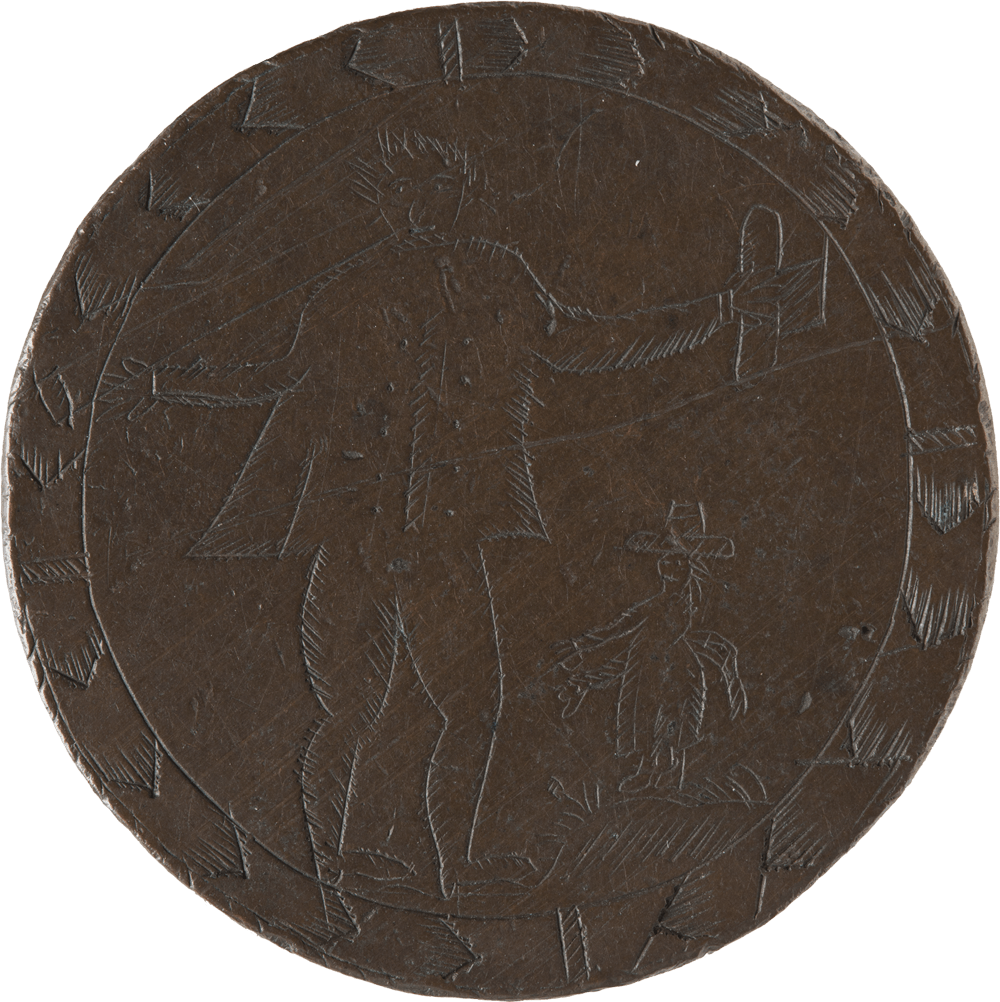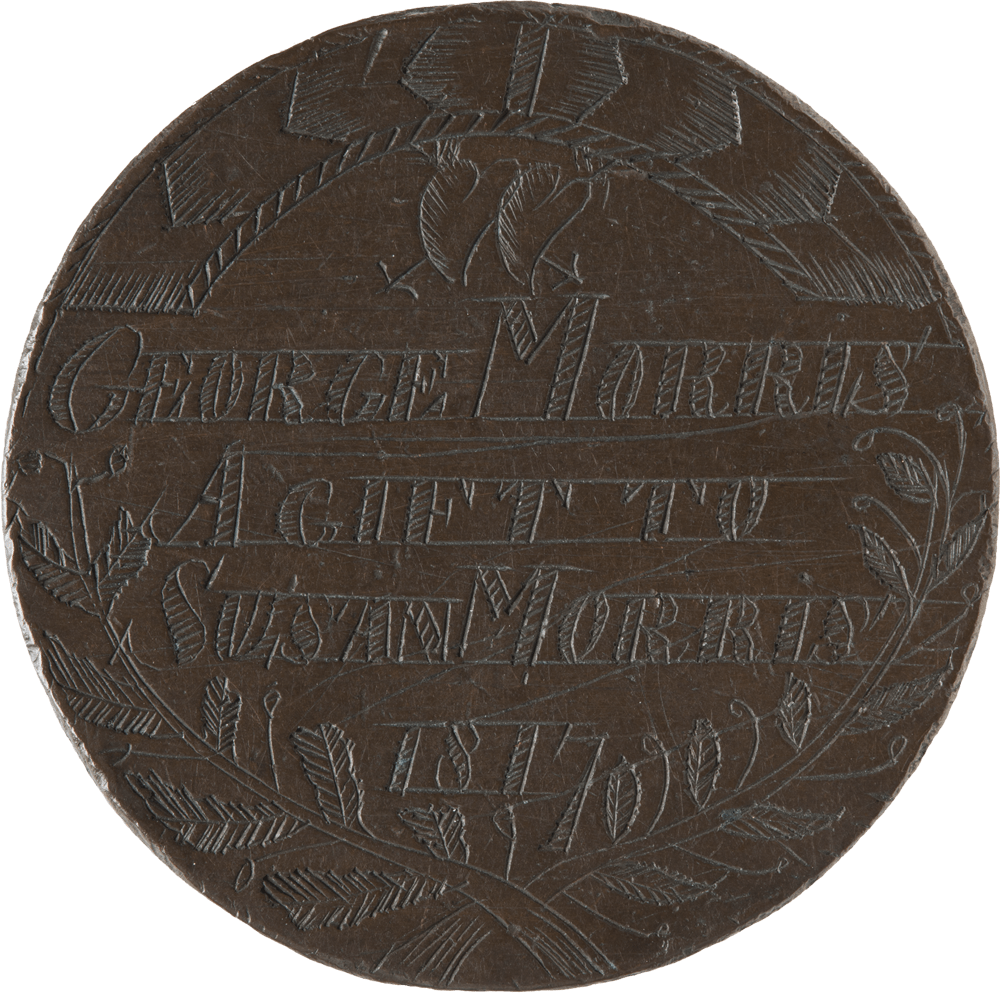 1817: George Morris Susan Morris
Object number: 2008.0039.0023
George Morris, 19, was tried and convicted at the Middlesex Gaol Delivery on 17 September 1817 for stealing 18 shillings from the till of Sarah Coates, a haberdasher in Shuldam Street, on 27 August. He was sentenced to seven years' transportation. He sailed for New South Wales on the Isabella in April 1818, arriving on 14 September 1818. He received his ticket of leave on 23 September 1824.
Diameter: 35mm, thickness: 3mm
Front:
Token engraved with a rope border encircling the image of a man with arms outstretched, holding a hat in his left hand, with a small child next to him.
Back:
Token engraved with a border of leaves around the bottom half and rope around the top. The image of two crossed hearts is at the top of four lines of text:
GEORGE MORRIS
A GIFT TO
SUSAN MORRIS
1817
More tokens to discover
Thank you for your comment. You may need to reload the page to see your comment.
Return to top