1818: William Maskell [Mascall] / Beedle
Object number: 2008.0039.0029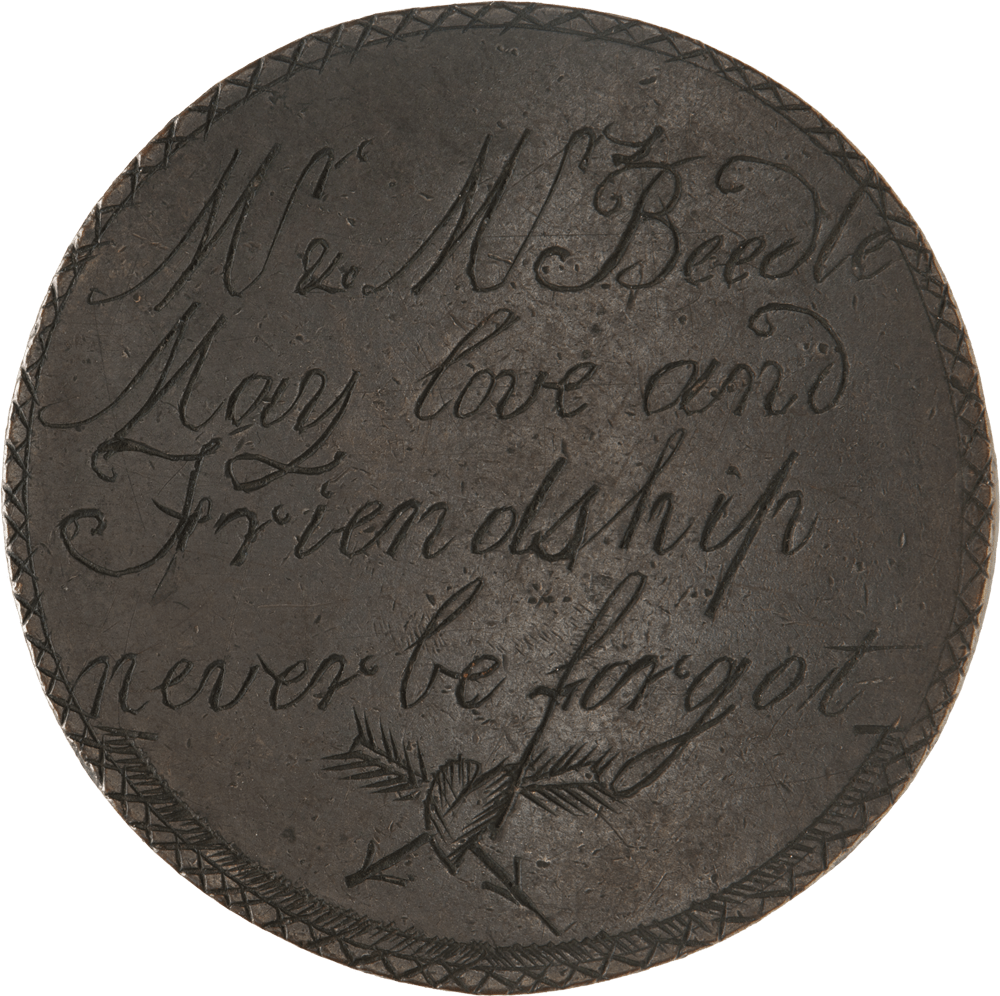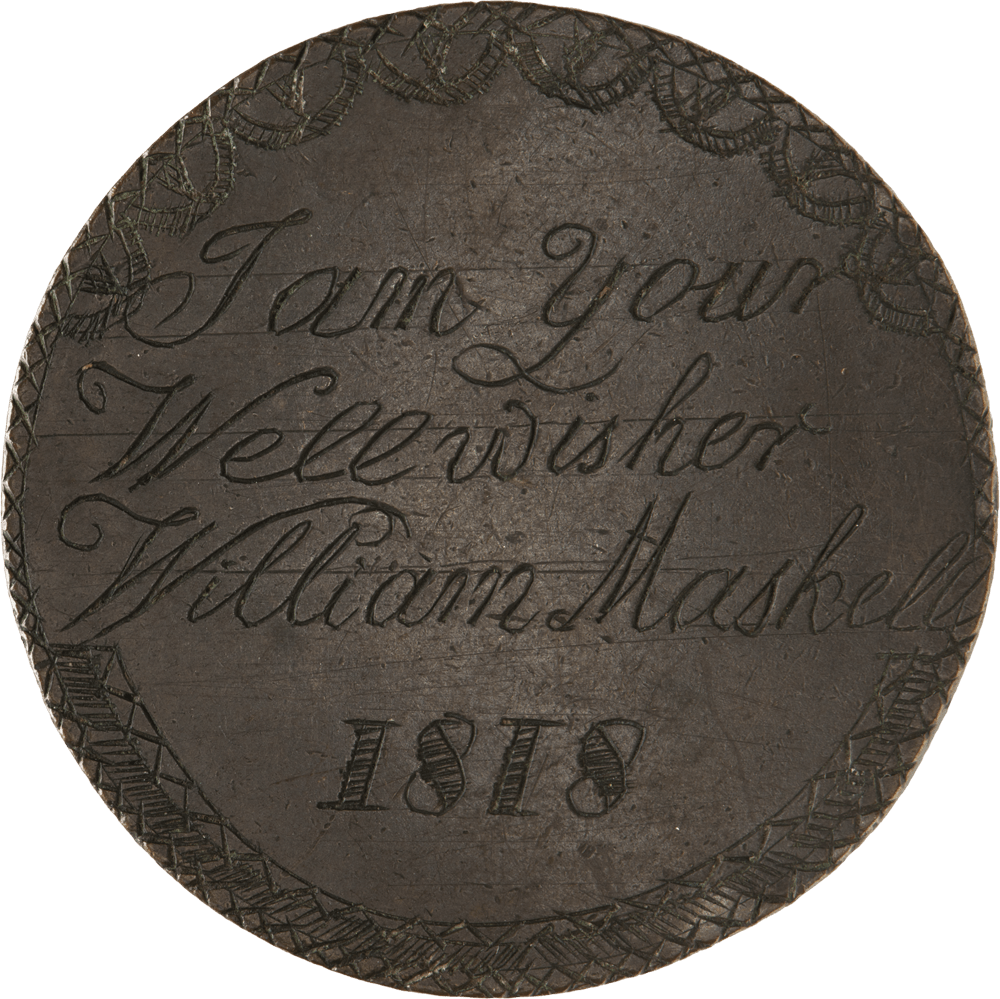 1818: William Maskell [Mascall] / Beedle
Object number: 2008.0039.0029
This token may relate to 42-year-old William Mascall, who, together with William Dovey, was tried and convicted at Middlesex Gaol Delivery in February 1818 for stealing 33 panes of glass from Daniel Sutton at Edwards Place, Kensington. Both men were sentenced to seven years' transportation, but no record of their transportation has yet been found.
Diameter: 36mm, thickness: 3mm
Front:
Token engraved with a fine crisscross border, and a heart crossed with arrows at the base of cursive text:
Mr & Mrs Beedle
May love and
Friendship
never be forgot
Back:
Token with a crisscross and scalloped border, encircling cursive text:
I am your
Wellwisher
William Maskell
1818
More tokens to discover
Thank you for your comment. You may need to reload the page to see your comment.
Return to top