1818: John Campling [Camplin]
Object number: 2008.0039.0026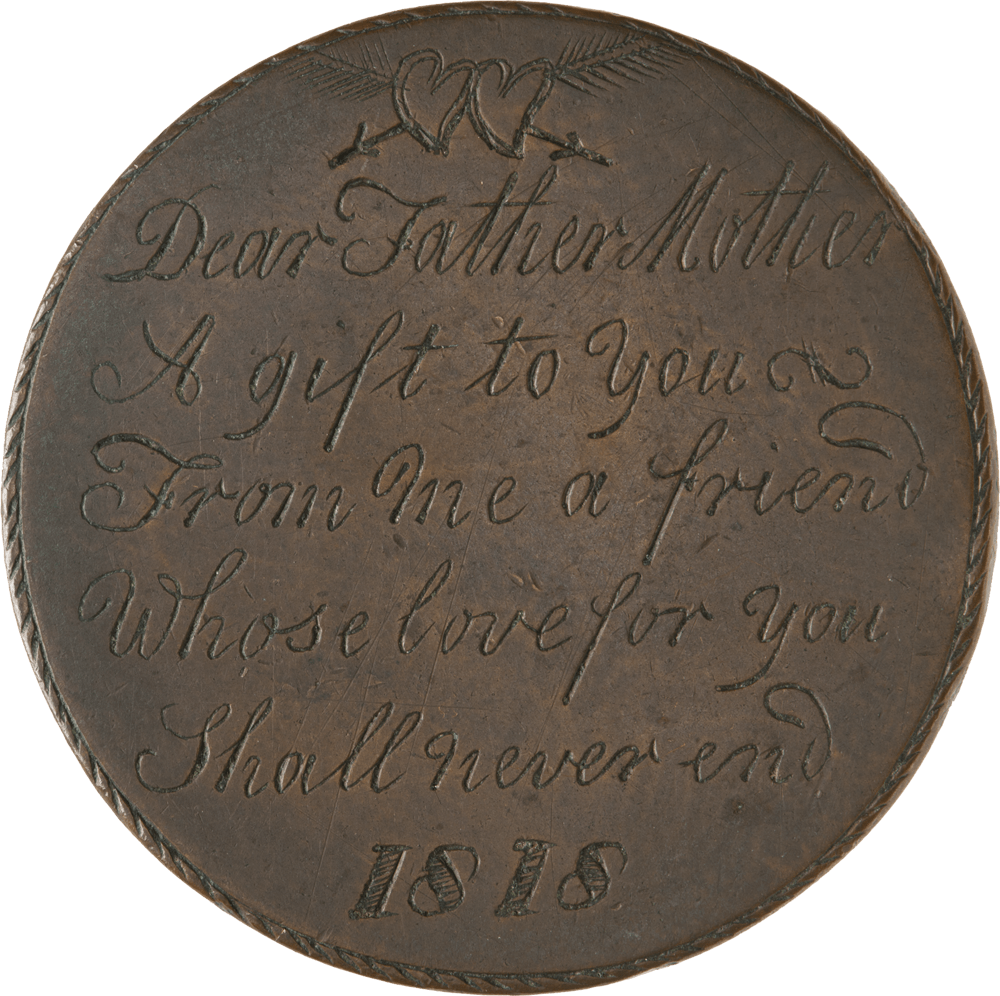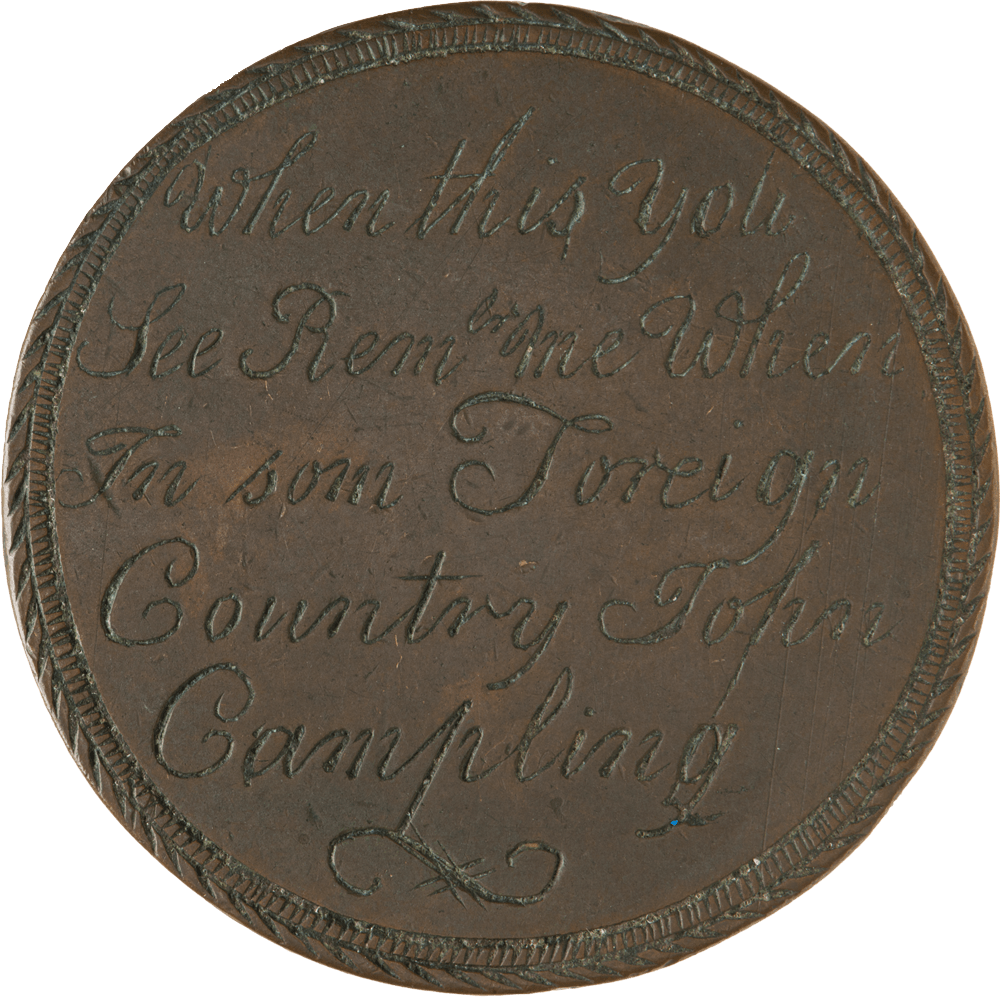 1818: John Campling [Camplin]
Object number: 2008.0039.0026
This token may relate to John Camplin, 15, who was tried and convicted at Middlesex Gaol Delivery for stealing a silver watch. Initially sentenced to death, this was later commuted to transportation for life. He sailed for Van Diemen's Land (Tasmania) on the Surrey in September 1818.
Camplin's conduct record makes depressing reading. He was subjected to numerous official lashings and had his sentence extended by three years in 1833. His record shows that he was fined for drunkenness and theft on several occasions.
Diameter: 36mm, thickness: 3mm
Front:
Token engraved with a fine rope border and two crossed hearts above six lines of cursive text:
Dear Father Mother
A gift to you ~
From me a friend
Whose love for you
Shall never end
1818
Back:
Token engraved with a fine rope border and five lines of cursive text, with a flourish at the base:
when this you
See Rembr me when
In som Foreign
Country John
Campling

More tokens to discover
Thank you for your comment. You may need to reload the page to see your comment.
Return to top