1818: David Freeman / Sarah
Object number: 2008.0039.0027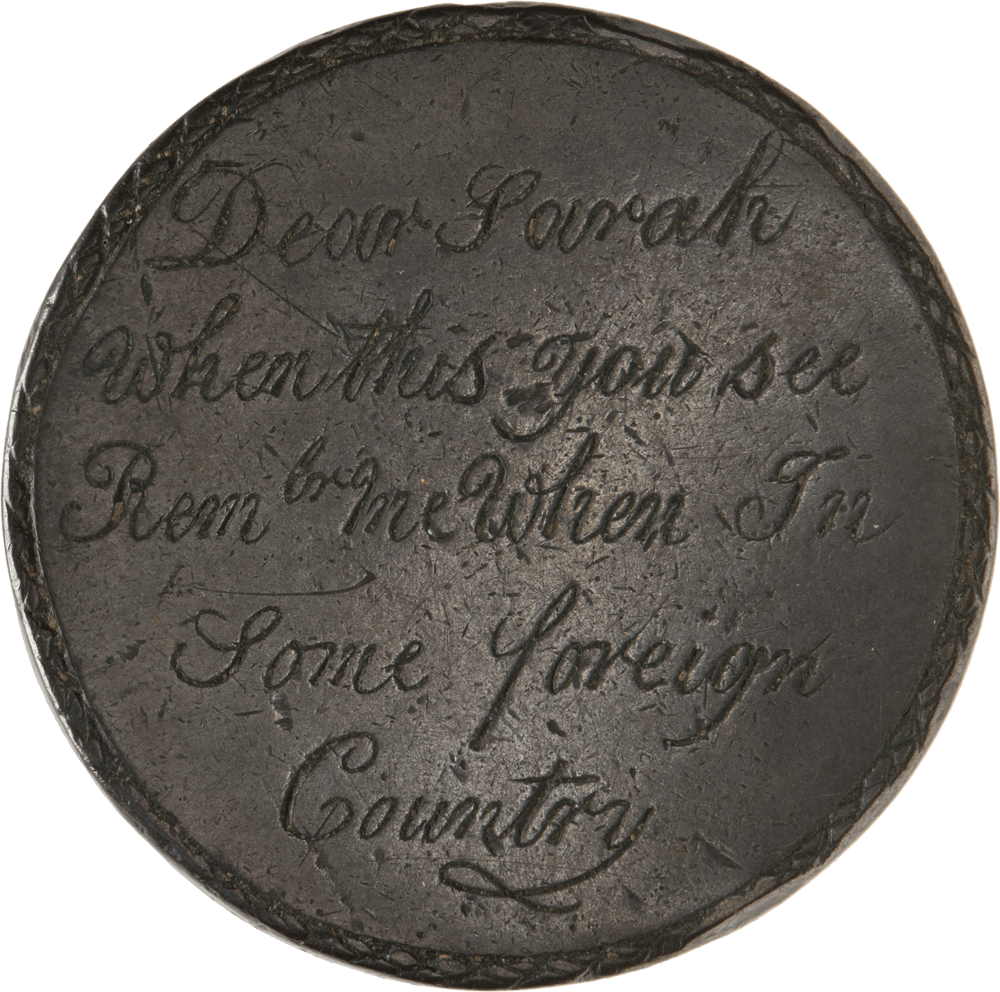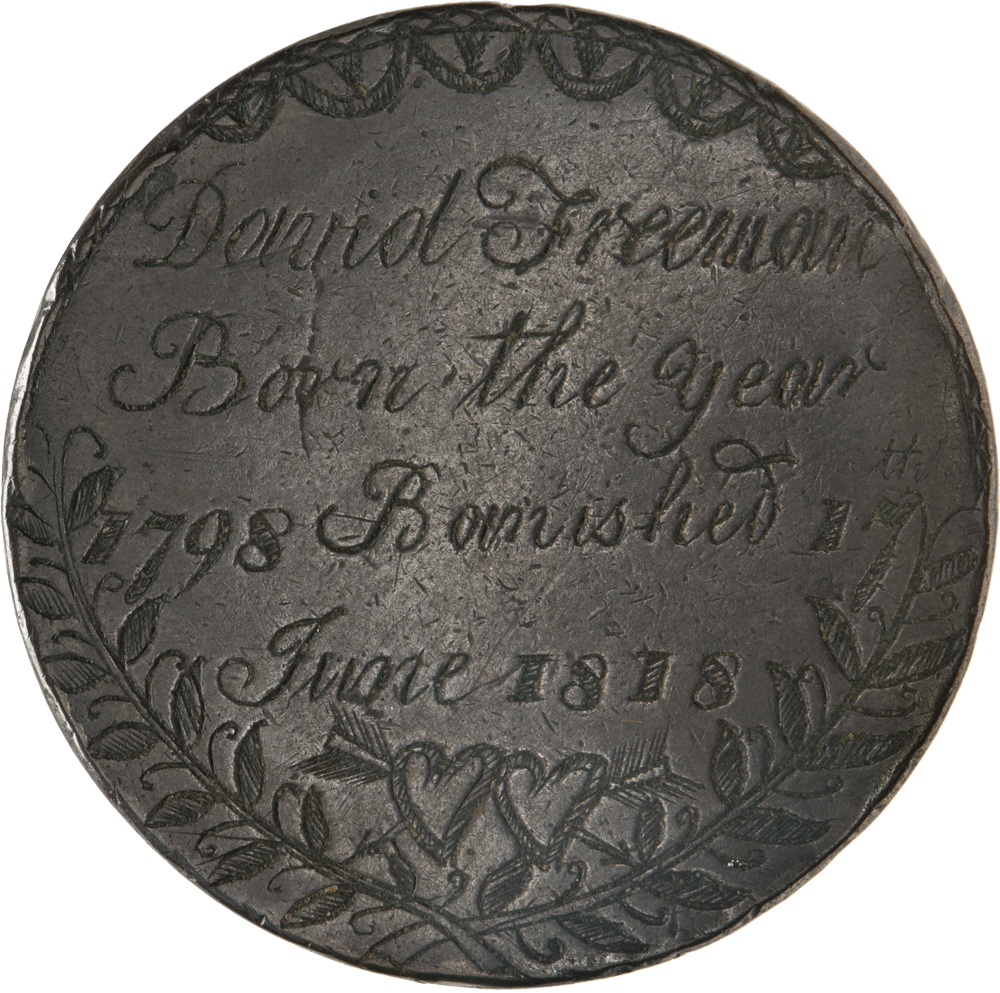 1818: David Freeman / Sarah
Object number: 2008.0039.0027
David Freeman, 19, was tried and convicted at the Middlesex Gaol Delivery on 17 June 1818 for pick-pocketing a handkerchief worth five shillings near St Clement's Church in the Strand. Both he and his accomplice John Clark, 27, were sentenced to transportation for life. Freeman sailed for New South Wales on the Lord Sidmouth on 20 September 1818, arriving 11 March 1819. He received his pardon on 1 January 1841.
Diameter: 36mm, thickness: 3mm
Front:
Token with a fine crisscross border, and five lines of cursive text:
Dear Sarah
when this you see
Rembr me when In
Some foreign
Country
Back:
Token with a border of fine crosses and scallops at top and leaves at the bottom. Two hearts crossed with arrows are engraved at the base of four lines of cursive text:
David Freeman
Born the year
1798 Banished 17th
June 1818
More tokens to discover
Thank you for your comment. You may need to reload the page to see your comment.
Return to top